Oscar de la renta is on Tuesday Feb 14th at 3:30pm and Proenza is the next day at 5pm.
RunwayRundown
Who's excited? I AM EXCITED. In less than 10 hours Nicholas K will be taking the stage…There are some confusing things to me that no matter how many times I google them I'm not really sure what' s up. For example: Where are Proenza Schouler and Oscar de la Renta? I guess these questions will be solved within the next few days…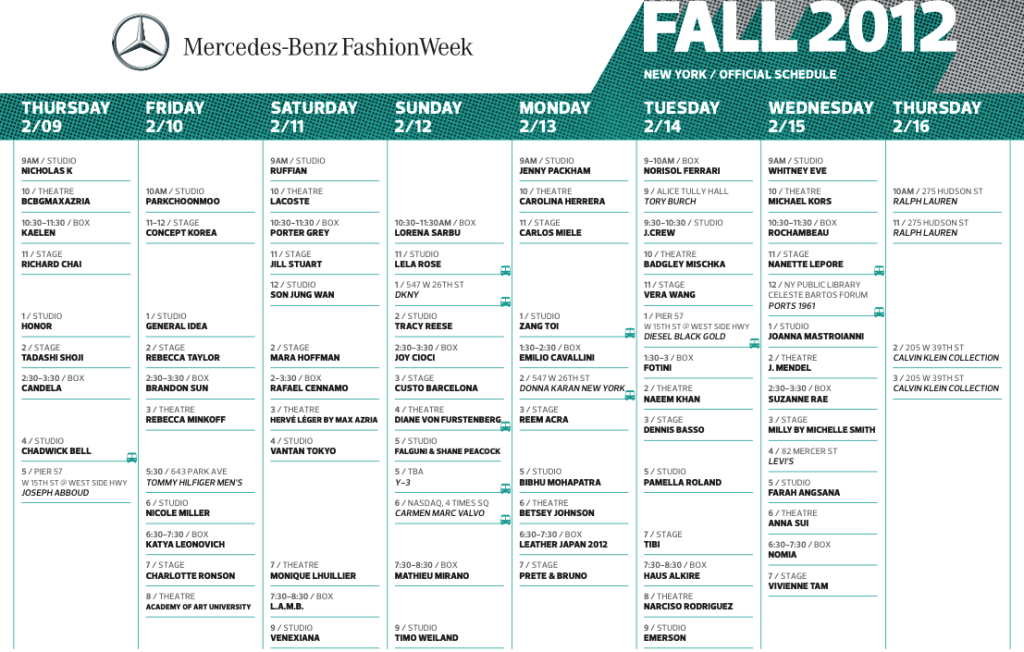 So a few housecleaning things — I'm going to still be doing Spring 2012 stuff at the same time so that'll be fun. Also, I'm writing for a magazine on Campus so I'll be posting links to my blog and kind of intermingle these two!
Credit: mercedesbenz