This is an ad campaign I would like to see.
Style News - StyleWatch - People.com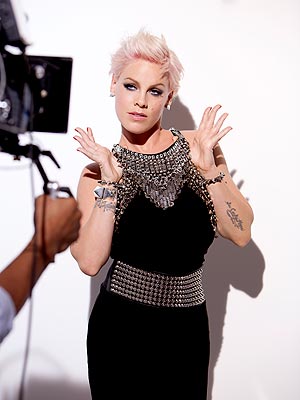 Courtesy CoverGirl
The CoverGirls had better look out — there's a tough new girl in town. Pink was named the newest face of the beauty brand Monday, joining Taylor Swift, Sofia Vergara, Drew Barrymore, Ellen DeGeneres and Queen Latifah (plus two Olympic stars).
"Joining a group of women who have always inspired me — to laugh out loud, let my guard down, or play around with my beauty look — is such an honor," the singer says in a release. "I have a lot to celebrate. I called my new album The Truth About Love, and the truth is that I have my beautiful family and baby girl, my new music and now my partnership with CoverGirl to love."
"Pink is a powerful and provocative role model, who has always been an advocate of individualism and making no apologies for who you are," adds…
View original post 98 more words